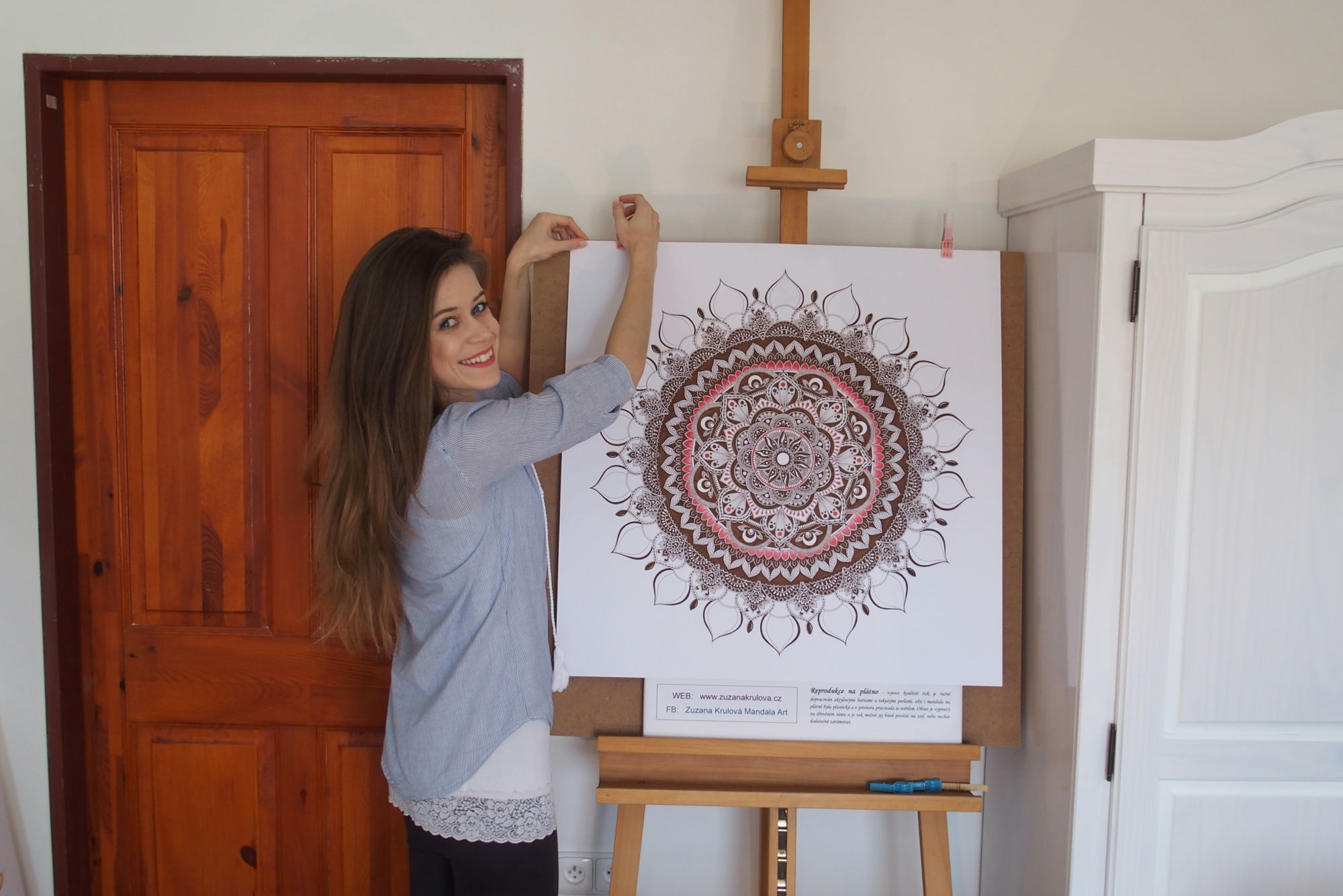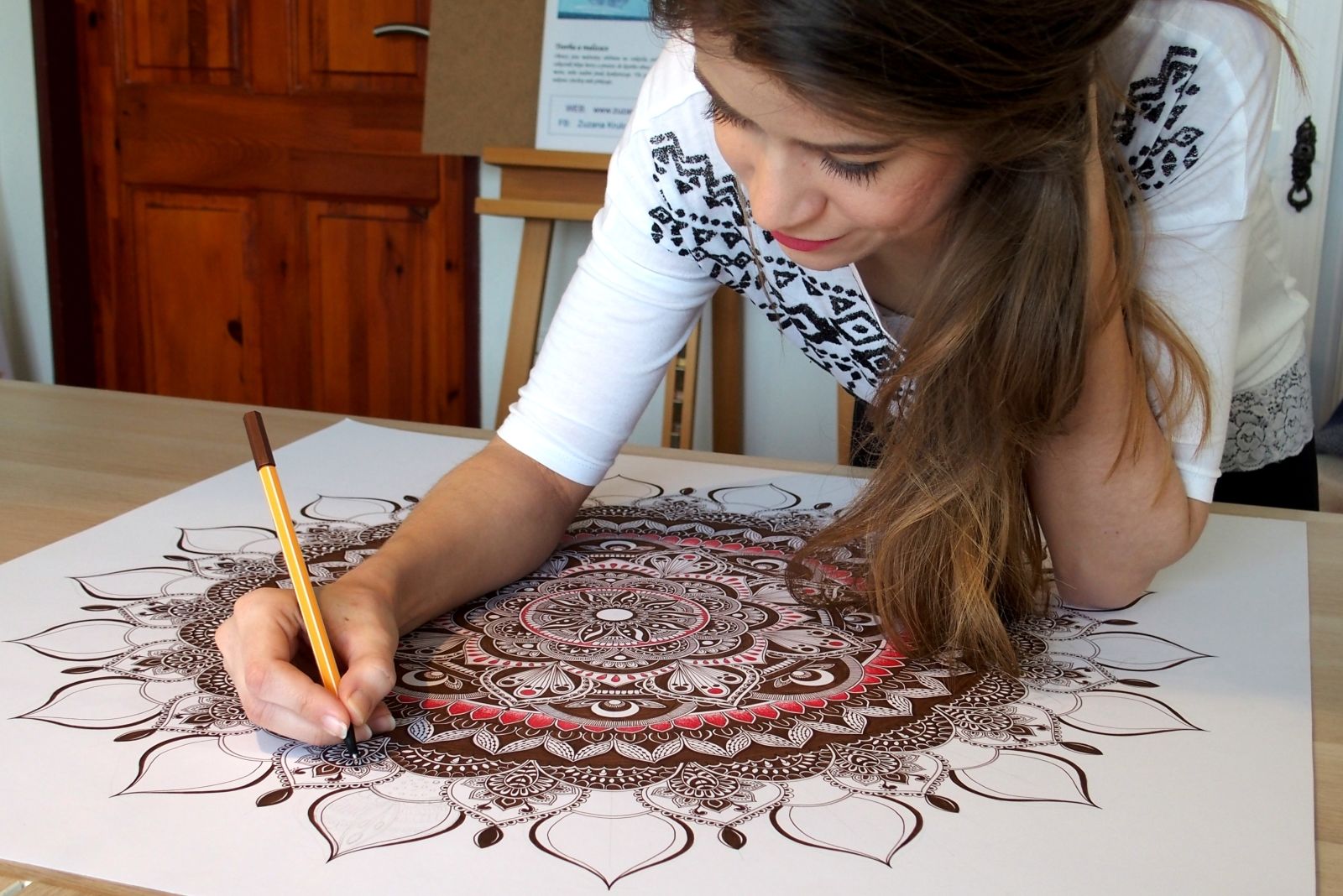 I create original mandalas to meet the needs of a particular person. It is unbelievably enriching for me. The same picture is never created. Every mandala is original just as a single human being. Mandala is beautiful and there is hidden much more in it than can be seen. There is a story of a man in it, for whom it is created.
Although it is created for a particular person, at first, the mandala can charm other people very much, too. Maybe it's just you with similar mentality or humor, who would choose this mandala from the menu of reproductions. Then, I believe this mandala to be the one which fits you the best and which is the most needed for you at the moment. You can see all the reproductions here.
Prices for originals
Each original is very specific and according to its type, size and difficulty also the price varies. If you fancy my mandalas and you wish an original beautiful picture for yourself, please feel free to contact me. We will then discuss your idea together.
What is mandala
---
The word mandala means a circle or an arc. It is a symbol of unity and balance and it has appeared at all times, in every culture and religion. The picture of mandala itself presents a beautiful element in space. It can be placed on its own, as a dominant of a room, or it can be composed together with another picture, to please both eye and soul. Mandala is a very strong energetic radiator and it is up to you, which mandala you choose according to your feelings, so as it harmonizes your space. Mandala can bring you comfort, happiness, but also joy, vitality and activity.
The technique I use
---
An original picture is drawn on a paper using a combination of various techniques – calligraphy markers, watercolor crayons, gel markers, etc. Acrylic paint and liquid pearls are responsible for the plasticity and the effect of light reflection. A finished picture is delivered to the owner in firm boards and he/she could have it framed according to his/her own taste.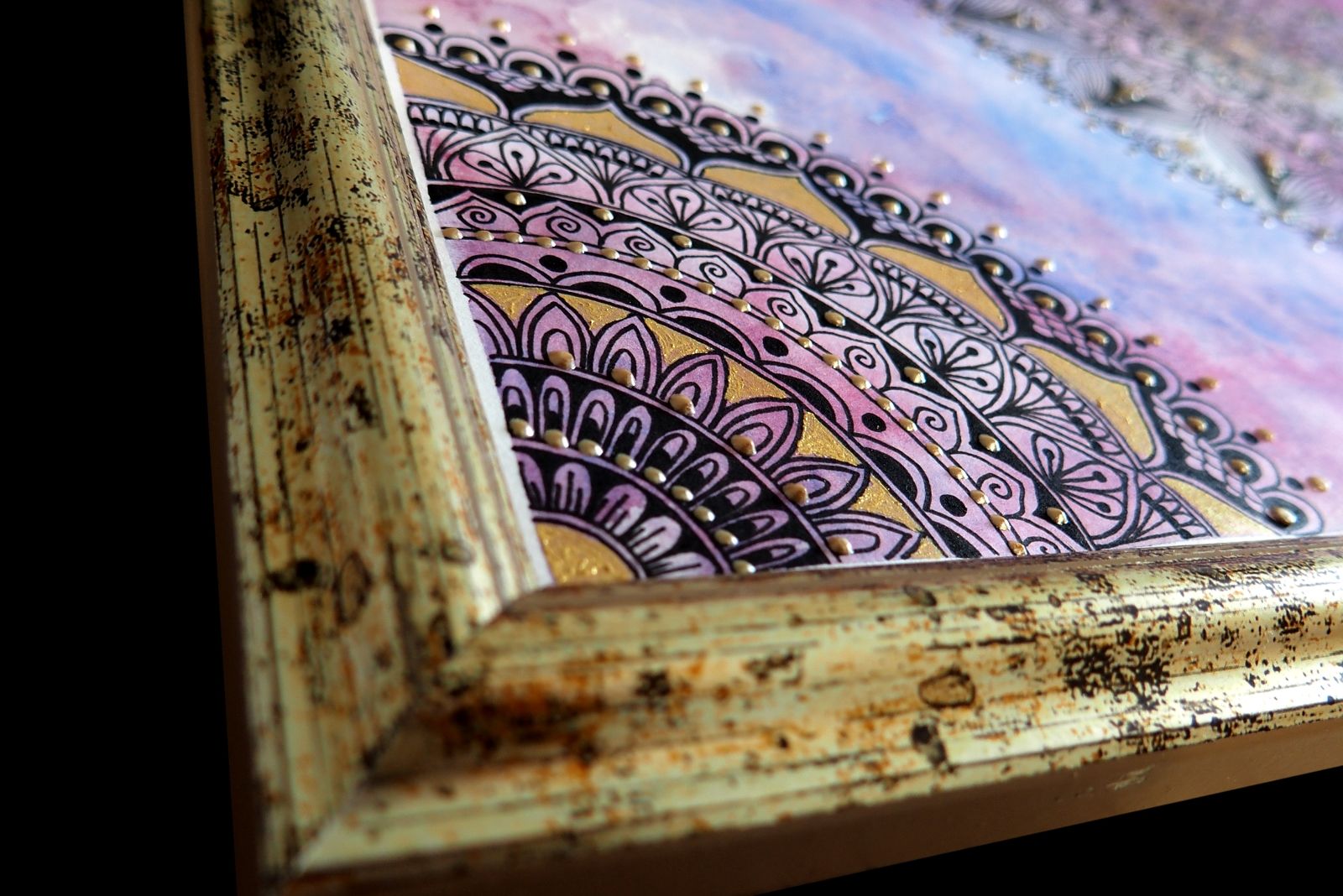 Production and realization
---
Pictures are usually painted according to people's wishes. Sometimes, a customer chooses colors and the space where he/she wants to place the picture. Sometimes, he/she also mentions motive or concretizes the assignment in other way. Everything is about agreement and the result usually surprises everyone in the end.
If you wish to create an original mandala, do not hesitate to contact me. It will be my great pleasure to meet a new person, whom I can draw a mandala. I believe that it will guide you through your life.